Referencing Information
How to reference information.
2. How do I correctly reference my work?
2.6. OSCOLA (Oxford University Standard for the Citation of Legal Authorities)
The OSCOLA style is a set of rules specially designed to reference legal sources such as:
UK statutes (Acts of Parliament)

Statutory Instruments (SIs)

Command Papers

Law reports (cases)

Legislation from the UK's devolved Assemblies

Law Commission reports and consultation papers

EU legislation

EU directives, decisions and regulations
OSCOLA uses numeric references in the text linked to full citations in footnotes, and is characterised by light punctuation and heavy use of abbreviations (the Cardiff Index to Legal Abbreviations can help in respect to the latter).
Getting to grips with OSCOLA is essential for both Law students and legal professionals in the UK. The Oxford University Faculty of Law website contains all the help you need to master this complex referencing style.
Check out OSCOLA Quick Reference Guide.
Or consult the free, comprehensive guide to the OSCOLA style 4th edition 2012 for referencing UK legal sources.
For guidance on how to cite international legal sources please see Oscola 2006 Citing International Law Section.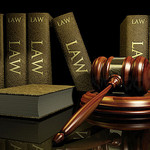 ---
Cite Them Right Online may also be helpful:
---
---
Need help or advice with anything on this page? Contact the T&LS Team