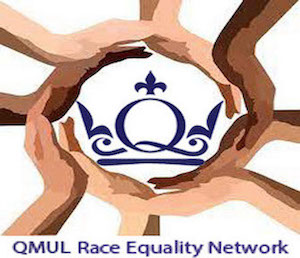 Welcome to the resource area for staff who identify as Black, Asian and or  a Person of Colour (BAPoC)
The Terms of Reference for this Forum are to be agreed however the overall aim is to create a community for BAPoC staff members and their allies at Queen Mary. 
The Forum will provide a safe space for staff members to discuss issues as well as  being a space to come together to celebrate diversity.


Welcome to BRAIDE!
BRAIDE is a collaborative student-teacher partnership project, working alongside the Student Welfare Team and the E-Learning Unit to support students' learning about diversity issues in healthcare and raise staff awareness on diversity issues in the student body.




AIMS
To create a shared interactive e-learning resource for students and teachers to explore, share, learn and discuss diversity issues in healthcare.

To create a culture of collaboration and encourage learning with and from students in developing curriculum on diversity education. Thereby, facilitating meaningful engagement and involvement of students in curriculum development, design and evaluation.

To work collaboratively with the Student Welfare Team to understand the experiences and challenges of students with protected characteristics.
How to use BRAIDE
BRAIDE is a multifunctional resource that integrates and supports the teaching of:
Clinical Communication Skills across all five years in the medical curriculum.
Clinical Skills across all five years in the medical curriculum.
Student Selected Component (SSC) in diversity for year one medical students
---
FOR STUDENTS
---
---
FOR STAFF
---

OUR INSTITUTES , CENTRES & PROGRAMMES