Print book
Finding Information
This will explain in more detail about finding information.
1. - Can't I just use Google and Wikipedia?
This is a perfectly reasonable question which new students often ask. The answer is straightforward: 
     Google and Wikipedia can be unreliable, inaccurate and out of date

     They can be difficult to cite and reference properly

     You can miss out on current research which is only available via resources such as specialist databases and journals which the Library subscribes to on your behalf

     You may find a great deal of information that is totally irrelevant to your research topic but which clouds the issues you are investigating
What you can do is use Google and Wikipedia for quick fact checking and to find general information about subjects you are not familiar with, but remember to always thoroughly evaluate the information you retrieve; at the very least you should use  
  or  
  to search for academic information, but don't rely on these as your only search tools - many academic journals do not allow Google Scholar to search their contents.
There are much quicker and smarter ways of searching for the academic information you need. We provide a few pointers here that will help you on your way to becoming highly competent in finding and handling information - start developing your research expertise immediately by working through these pages.
---
Need help or advice about anything on this page?  Contact the T&LS Team 
2. - So if I can't just use Google and Wikipedia, where can I find the right sort of information?
To some extent the answer to this question depends on the subject you are studying. But it is important for all students to understand that whatever you happen to be studying some sources are appropriate for academic work and others are not. A crucial first step in eliminating the bad stuff lies in knowing where to begin searching.
In time, as you develop into a confident self-directed learner, you will expand your searching horizons, but the Library website should be your main primary resource while you are studying at Queen Mary. In case you are not familiar with it, the homepage looks like this (we've highlighted some of the most important tabs and links which you can use to begin exploring the site):
Library Discovery will enable you to gain access to a wealth of appropriate:
books - including e-books available to you 24/7 anywhere in the world with an Internet connection
journals - including the full text of many individual articles, also available 24/7
databases - which you can use to focus your searching and exclude irrelevant material
Many of these high-quality academic resources form part of the 'hidden' or 'deep' web - information that is not easily accessible through Google and other popular search engines.
The process of searching for books and articles can be as basic as typing a few words in the Library Discovery search box; however, by learning a few simple search techniques you'll find that Library Discovery is easy to use and delivers the results you need.
We have included some examples of specimen searches using Library Discovery to help get you started.
---
Need help or advice about anything on this page?  Contact the T&LS Team  
2.1. Books
We have many 1000s of print books in the Library - how can you identify and then locate the specific book you want from among so many? Suppose that you want to locate a particular book that has been recommended on a module Reading List; this short tutorial takes you through a simple book search using the following example of a specific book:
Colin Hay, David Marsh and Michael Lister, The State: Theories and Issues

The tutorial also shows you how easy it is to access an e-book; mastering a basic search and retrieval like the example shown here will set you on the road to becoming an expert Library user!
---
You can carry out your own book searches on Library Discovery from here:
Don't forget to get into the habit of noting down the shelfmarks of books that you would like to consult (JC131 STA is the shelfmark in the example used in the tutorial). Getting to know the layout of the Library - and the system of shelfmarks for your subject - may take a little while, but it really is worth it: don't hesitate to ask a member of staff if you need more help locating a book, or any other item in the Library for that matter.
---
Need help or advice about anything on this page? Contact the T&LS Team
2.2. Articles
Academic journals provide detailed coverage of specific subjects in the form of articles; articles are excellent sources for the most up-to-date research results and data. Articles are peer reviewed, a rigorous checking process that acts as a guarantee of academic integrity and quality; when reading an article in an academic journal you know that it will be a reliable and trustworthy source.
You can use Library Discovery to find the full text of journal articles relating to your subject; watch the following short tutorial for an introduction to the most basic search technique - finding and retrieving the full text by using the title of an article. The example we'll use is a multi-author paper entitled:
'High Throughput Parallel Fano Decoding', from the IEEE Transactions on Communications
---
You can carry out your own searches for articles on Library Discovery from here:
---
Need help or advice about anything on this page?  Contact the T&LS Team 
2.3. Searching for a topic
As you progress with your studies, you will move beyond searching for reading materials suggested by your tutors, and start searching more independently to broaden your knowledge on a certain topic. Library Discovery offers a valid alternative to a simple Google search.
You can carry out your own topic/subject searches of Library Discovery from here:
---
Need help or advice about anything on this page?  Contact the T&LS Team 
2.4. Databases
The term database is used to describe a searchable online resource; using a database will help you find reliable information from a trusted source. A database is really useful when you want to do a subject or keyword search relating to your subject.
This short tutorial will introduce you to the database SCOPUS, but the search techniques we demonstrate here can also be used with many of the other databases which are available through the Library.
Our search example will seek to identify a range of articles that will enable us to answer the following question (which is actually taken from a past exam paper set by the School of Geography):

You'll see that this student correctly identified the three key elements to this question: "migration", "gender" and "ideologies" - this is important because using these key terms we can begin to construct our search. This screencast takes you though the process.
---
Below is a list of some important databases that are used across disciplines; click on the icon to access the database you would like to use, carry out some trial searches and assess the results.

If you are unsure which database(s) will be of most relevance to you take a look at your Subject Guide on the Library website.
---
Need help or advice about anything on this page? Contact the T&LS Team
2.5. Search tips for databases
Databases are huge - and ever-growing - containers of academic information that can provide you with relevant and highly accountable resources for your research.
However, in order to find the right information that is specific to your needs it helps to become familiar with the correct 'language' of searching and the underlying logic used by databases.
Small words can make a big difference when searching a database.
This short video tells you all about the small but important words that are called Boolean Operators, and explains how to use them in your searches to get the best results:
Searching a database that contains tens of thousands of articles is always going to be an inexact science: what if you end up with too few or too many results?
Don't be disheartened. This video shows you some simple but effective techniques that can help you broaden your search if you find that you are getting too few results, or narrow your search if you have too many results:
Finally, this brief manual of instructions sums up what you need to know to build up a good quality search: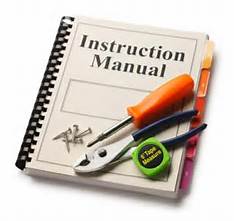 ---
Need help or advice about anything on this page?  Contact the T&LS Team 
Save
Save
Save
Save
Save
Save
2.6. It's Quiz Time!
We've provided you with a lot of practical guidance in this section of the module that will improve your Information Literacy Skills. Of course the more you apply the techniques outlined here the more you will improve: practice makes perfect.
See how much you can remember about using the Library Discovery tool by taking the " Mysterious Library - Find it! Quiz ".
Need help or advice about anything on this page? Contact the T&LS Team